Portable Air Conditioner vs Fitted Air Conditioner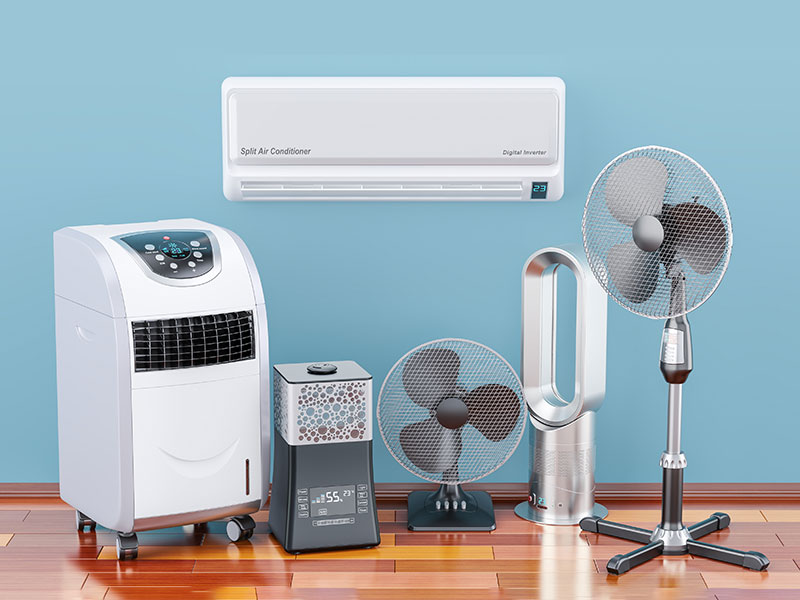 If your ceiling fans are just not making the cooling impact you need it's time to consider an air conditioner. Today, households have a range of choices when it comes to types of air conditioner units which can either be installed and fitted at your property or be free standing and portable.
But which is best?
Portable Air Conditioner
A portable air conditioner can move from room to room usually on wheels and requires no installation from a professional electrician. However as easy and sometimes cheap it may seem to buy a portable air conditioner from the store and set up at home, they are not usually the most cost effective option to run and may be disappointing in regards to the impact they have on the temperature of a space, unless the area is considerably small.
Installed and Fitted Air Conditioner
If your reason for considering a portable system was cost, then your best alternative for a fitted air conditioner would be a split air conditioning system. Not only are split air conditioners relatively cheap in comparison to other options that require installation, but they can be easily installed in a day and are much more cost effective to run than a portable system.
A split air conditioning system is installed and fitted on a wall by a professional electrician. They are effortlessly controlled by remote, having the ability for you to set timers or set a desired temperature to keep the area at optimum comfort.
Split air conditioners are effective at cooling large open spaces and if additional cooling is needed in other areas of the house you can have a multi split system. Most split air conditioners also have the option of reverse cycle meaning you can have the ability to heat the area in the cooler months.
Interested in being quoted for the installation of a split air-conditioner?
Request 3 Obligation Free Aircon Quotes